We can build your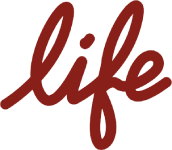 on solid foundations
We are a modern construction company dealing with the preparation and implementation of construction projects in Slovakia and surrounding countries. We provide pre-implementation preparation, construction work services as well as technical equipment and engineering.



The values we can build on

A stable team is our foundation stone
You can only build strong foundations on firm relations. Therefore, our team is stable. Collective work and long-term professional experience of our employees bring professionalism and effective solutions to the table of each construction project we do.

Responsibly towards a better future
It has been said times and times again that quality cannot be measured by velocity. We are detail-oriented in every project and we keep pre-agreed dates and schedules as well as price listings.
Our thinking is both ECO and LOGICAL
Implementing a system of environmental management pursuant to the ISO 14001 regulation has led us to a broader involvement in the environmental issues such as lowering energetic demands, correctly dealing with garbage disposal and in the end also an overall improvement of environmentally friendly performance.

We protect what we value the most
We treat our employees with appreciation and we take great care of their safety at work. Due to respecting the HSE system of work we are able to provide safe work environment for all our employees when at construction sites. Certificate ISO 45001:2018.
---
Our services
We add
character
to empty
spaces
As a part of our fit-out service we offer our clients customized solutions in complex reconstructions of both administrative and business spaces.
The fit-out solutions prove to be time saving and the clients do not have to manage the construction works by themselves. Depending on the wishes and requests of our clients we implement wholesome changes up to the complete furnishing of the spaces. In the end we deliver a final design product which will add a lot of character to a previously neutral space.
---
Our services
We canunveil
the future potential
One of our many jobs is the complete implementation of projects starting with the pre-project preparation, followed by the project management and finished at receiving the final statutory building approval. We provide engineering and we also take care of the property and construction proceedings. We manage the overall tender, the implementation documentation and the building inspection during the entire construction process.
In construction everything comes down to details and therefore we focus on the quality of construction works and the materials used. Our priority are both a satisfied investor and a content future buyer.
---
Our services
We look at places from
a different
perspective
We never lose the sight of the fact that we create buildings for people. Our clients receive complex construction works delivery including reconstructions based on their demands. Before we get to the implementation phase we perform the measuring, the delimitation of the building area and the excavation works. We will execute your project with regards to the acreage, cardinal points orientation, disposition, materials and energetic effectiveness. All performed works are done in the pre-agreed extent. It is not only homes we build but values that will last for life.
---
Our services
Statics is also our tactics
Besides executing construction works we deal also with statics interventions and building reinstating. Based on your needs we can deliver a statics or reinstating expert appraisal by an authorized specialist. A check-up calculation of new projects or an evaluation of the safety and stability of existing constructions come naturally with the work we provide. When drafting the project documentation we reinforce the bearer construction elements according to the suggestions of a statics specialist.
---
They said about us
"I have been collaborating with the Metri company long-term and the agreed conditions were always performed and delivered to my satisfaction."

Pavol Benčík CEO Bencikculinary
"I appreciate their responsible approach, communication and last but not least also the quality of the work delivered."

Ing. Andrea Červenková, výkonná riaditeľka GYN-FIV a.s.
"The Metri company had performed good job as the general construction works supplier at the Avion shopping centre projects. The fit-outs of offices and selling units, together with the shell&core and demolition works, were handed in time and in the pre-agreed quality. The company's management reacts swiftly and communicates well in tenders as well as during the implementation phase. I am looking forward to future co-operation."

Ján Plávka, Project Leader, Ingka Centres
---
Náš tím